"Nobody broke a bone or was seriously injured in any way."  That's always an excellent statement to hear after a week of junior camps, especially after a few new camp games were added that might have raised the possibility of injury a bit.  Our junior summer camps at Camp Rhino have come to an end and we had a fantastic time.  
Young people were saved and our counselors and staff did a tremendous job ministering to all the campers.
Thank you all who have given or plan to give to make these camps possible.  We couldn't do it without your sacrifices.   We're gearing up for our teen camps in a couple of weeks and can't wait to see what the Lord does.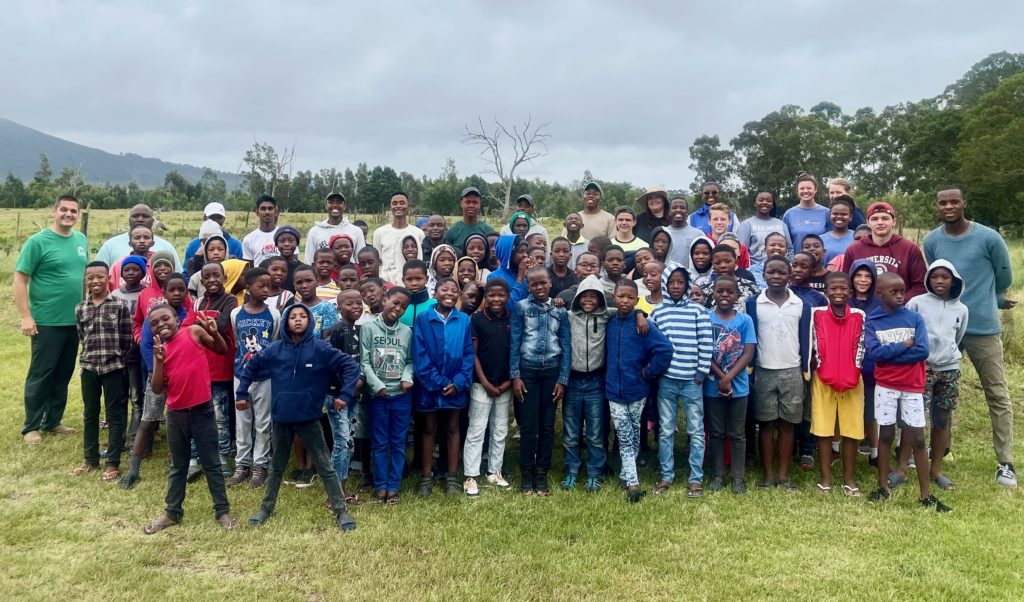 It was very exciting to have our first 3 graduates from the Bay Baptist Bible College finish their Bachelor's in Biblical Studies.  Two of these men are pastors and the third is on deputation for Mozambique.  God is good!  Pray for more laborers to be raised up and sent out. 
Quick Updates:
Merry Christmas to all. Please pray for our 2 boys and their spouses, and for Emilee, who are back in the States. Not being with them during this time is a little hard, but they are all doing well. Praise the Lord.
Our churches are doing well in spite of the low attendance because of the summer holiday season here in South Africa.
Josh and Hannah Dalporto arrived from The Wild's Camp in NC and are here to assist us for 3 months.
We have another couple arriving for a 3-month internship in January and also 7 young people from a supporting church who will be here the month of January to be involved in the ministry. 
Contact me if you are interested in a short or long-term internship. We would love to have you.
Prayer Requests:
Please be in prayer for our missionaries to Mozambique, Noah & Tristan Wilkerson, and their new baby Alainey.  Alainey was born with several health issues and we're asking the Lord to intervene. 
23 junior boys trusted Christ this week along with 13 junior girls.  Please pray for their growth in their new walk with Christ.  Also, pray for each of the churches that are ministering to these young people.   
Boys' Teen Camp starts on January 4th, while the girls' camp starts on the 10th. Pray God does something big in the lives of these young people.
Don't miss out. The Our Generation Summit will take place at our Mission Board from December 29-31. If you would be interested in attending click here to get more information and also to sign up.