Prayer Requests & Praise
Pray as we go forward with our third church plant in January 2020. One of our young couples will be heading up that work. Please pray for Khona and Iminathi. Khona has been a faithful worker and is currently enrolled in our Bible college, and his wife Iminathi is enrolled in our Bible Institute.
Our Teen Camp at Camp Rhino is from Dec. 10th-13th. We still need help sponsoring campers to offset expenses at $50 per camper for the week. We are preparing for 100 teen campers for this first camp of the summer season.
This past month our South Africa team was able to visit the countries of Kenya and Rwanda. God is doing great work in Kenya, but more still needs to be done. The need for reaching Rwanda really touched our hearts. We need more missionaries there. It is wide open and definitely a good place for someone to consider being a missionary. Pray for laborers.
Quick Updates & Reminders:
Over $15,000 came in to finish our girl dorms at Camp Rhino. We also had enough to update our electrical system and to start renovating an old structure for our auditorium space. We need about $6,000 for the roof on the building. We'll be cutting it close but hope even it will be ready for camp.
We have secured property for the land we hope to use for our future medical clinic in Port Elizabeth, which we are also using for our 2nd church plant.
Katie Dilfer is here from Gospel Light Baptist Church Helena, AL to look at the possibility of maybe helping us start a Christian School. Pray for guidance in this area.
Regina Gordon has been serving as an intern for the last 6 months. She only has a few days left. Please pray for her as she returns to the States. She's been a tremendous help to all the ministries during her time here.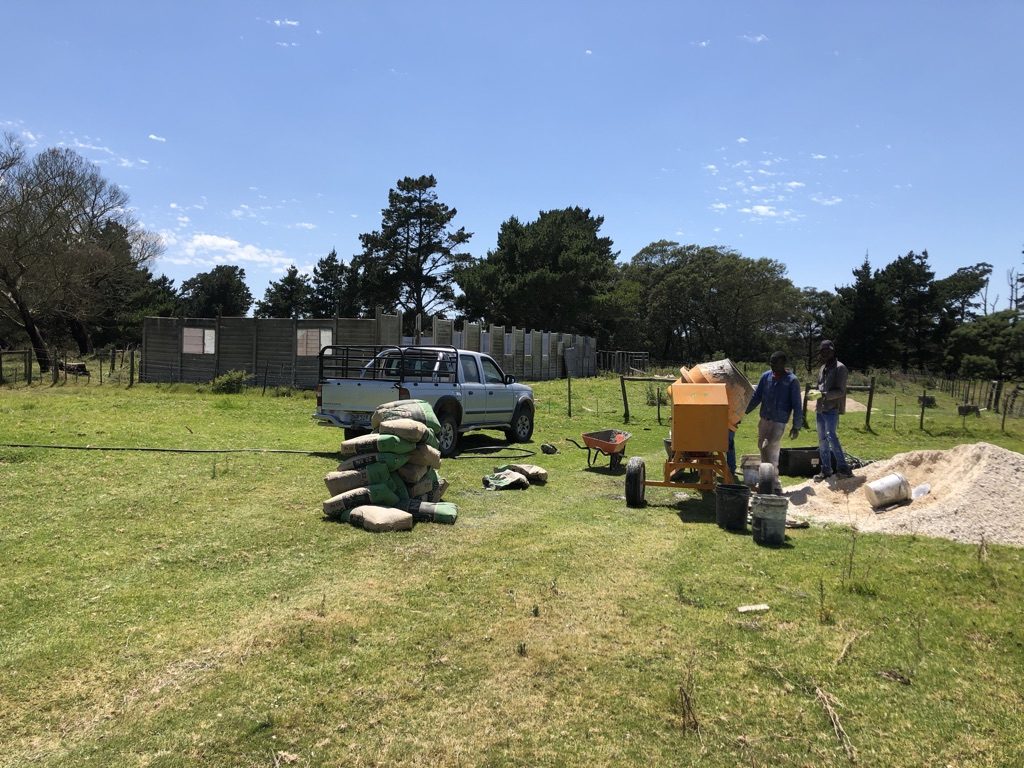 I hope all had a great Thanksgiving. We have so much to be thankful for. I'm especially thankful to you all for making it possible for us to serve here in South Africa. We are so blessed.
There is a special prayer request I would like to share. Pieta Struwig has served as head of maintenance and grounds here at Camp Rhino since January. We couldn't have accomplished most of what has been built here at the camp without his help. He received news last week that he has cancer. This was surprising news for all of us. Pieta is only 40 years old and was saved last year at Grace Baptist Church where my cousin Kevin pastors.
As he starts Chemo this week, we are asking God for complete healing. Please pray. I'm not sure what we would do here at Camp Rhino without him. He's been such an incredible help and blessing.
Also please don't forget about teen camp, which is a week away. Pray for lives to be changed.